At last I have a bottle to call my own!
Thanks to an extremely kind person from a forum I frequent, I now have a bottle of the much coveted Metro Chic by OPI for Sephora. As my nails were bare I put it on immediately.....well as soon as the littlies let me! It is as gorgeous as I had imagined it to be. I know I'll get a lot of use out of it.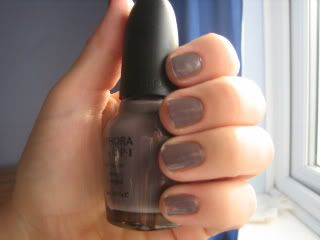 Huge thanks again to the person who sent it to me. It makes up for my disappointment at my husband not being able to find Sephora on his trip to San Francisco! She didn't ask for payment but asked that I make a donation to
Camille's appeal
.