Despite having a catalogue of house disasters I'm in a good mood today. It's Friday and the sun has been shining so I felt like wearing some colourful make up.
Sorry about the wet hair, these picture were taken with my entourage in the room so I was keen to get it over with!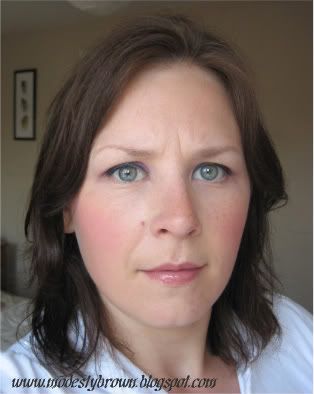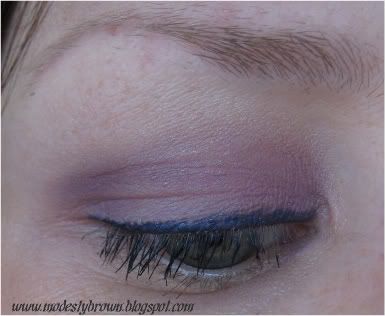 Face
MAC Select Moisturecover in NW20 undereye
MAC Studio Finish in NC20
NARS Loose powder in Eden
Shu Uemura H9 Seal Brown eyebrow pencil
Illamasqua Unrequited
Eyes
Illamasqua Cancan on the mobile lod
Suqqu pink from the Lilac Allure palette applied on top of Cancan
MAC Fig.1 in the crease
MAC Petrol blue pearlglide liner
Rimmel Sexy Curves
Lips
Illamasqua Test
MAC Pink Champagne lipgloss
I also wanted to mention that I'm absolutely thrilled that I have nearly 50 followers. I'm extremely grateful that all of you enjoy reading enough to subscribe and comment. I get a lot of pleasure from writing this blog and it's such a bonus that people enjoy my witterings! So a big thank you to all of you. I hope to hold a giveaway if I reach 50 and I'm already enjoying pondering what to get. Watch this space!
Jane x