Apologies for yet another face of the day post but I really wanted to share this with you. I wore Hang Loose again today, applied with a MAC 188 and I really liked the result.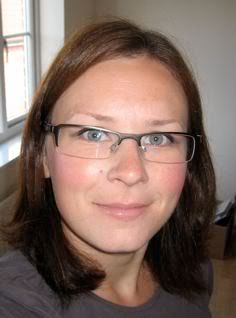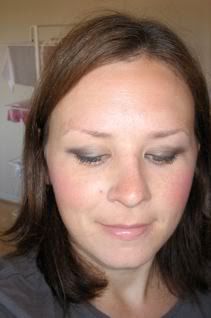 Face
My usual concealers (I think the bleaching in the first photo is the SPF from my moisturiser)
MAC Hang Loose mineralized blush
MAC Dame blush
Eyes
MAC Painterly paint pot
Suqqu Blend eyeshadow EX-07 (darkest shade and champagne taupe)
MAC Brule
Bobbi Brown longwear gel eyeliner in Caviar
Suqqu mascara
Lips
MAC Blankety lipstick
MAC Bare Necessity dazzleglass
I was really pleased with how today's make up turned out. I went out shopping for a Christening outfit and I know I'm odd but clothes shopping is often less than fun for me. The pretty cheeks cheered me up each time I tried clothes on and was very effective in distracting me from my large bottom reflected from every angle! Lipstick Rules if your reading, I take it back, you really need to take a look at Hang Loose.
Just for fun here's an extra picture of me with the toddler in his favourite Sonic t-shirt.