If you're a regular reader you will know that I have been eagerly awaiting the release of the Guerlain eyeshadow palettes. At the end of last week I received a preview invite for the Debenhams sale, 10% off beauty plus free postage, so I decided to go ahead and order online. I'm often nervous about purchasing items that I haven't seen in the flesh but I'd looked at so many swatches I was hopefully I'd made the right choice. I wasn't disappointed.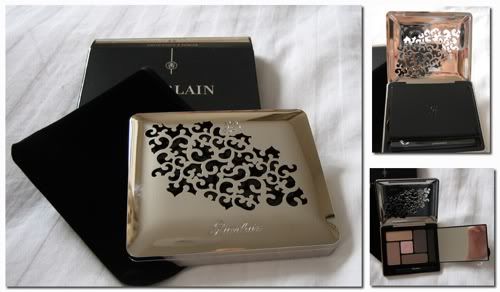 I went for Rue de Passy. I looked at the others (Karla Sugar has some amazing
swatches here
) and thought I would get the most use out of these colours. There is pinky nude, light brown/beige, taupe and cool brown shade, a dark liner shade and the accent colour is an icy pink. There are a mixture of finishes as well, most are satin but one or two have a subtle shimmer.
I did have some concern about the quality of the eyeshadows after reading some less than sparkling reviews. I'm pleased to say I haven't found them at all chalky. They are a nice smooth texture and the pigmentation is fine too. Whilst they might not wow me as much as say my Rouge Bunny Rouge eyeshadows and I'm very happy with the selection of colours.
I won't lie to you, these palettes are expensive. The normal price is £51 but with the 10% off at Debenhams you can get them for £45.90. It's probably too soon for me to say if it's worth it but I am really happy that I bought it. I can see it's going to be well used as I like the fact that you can produce several looks from the one palette. It'll be ideal for a weekend away. If you're looking for a palette of similar, neutral colours but don't want to spend as much, I would recommend looking at the Urban Decay Naked palette (currently £24.30 at Debenhams with the sale). The colours are quite similar and there's also a range of matte and shimmery shadows like Rue de Passy.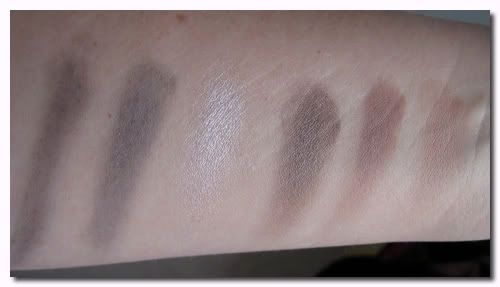 I'll leave you with the swatches. Also, a final word of warning if you're thinking about getting one of these palettes. The inner casing is a beast to get into. I have already torn a nail trying to lift it up. There is a little tab on the corner but despite my best efforts I can't open it that way. If any of you have any tips on how to get into without risking either my nails or gouging the eyeshadows let me know!