My latest Rouge Bunny Rouge items are here! This is only their second outing so this isn't a thorough review, just my initial thoughts. I've included swatches as well as some pictures of me wearing them together. It's very picture heavy but I that's probably a good thing in this case.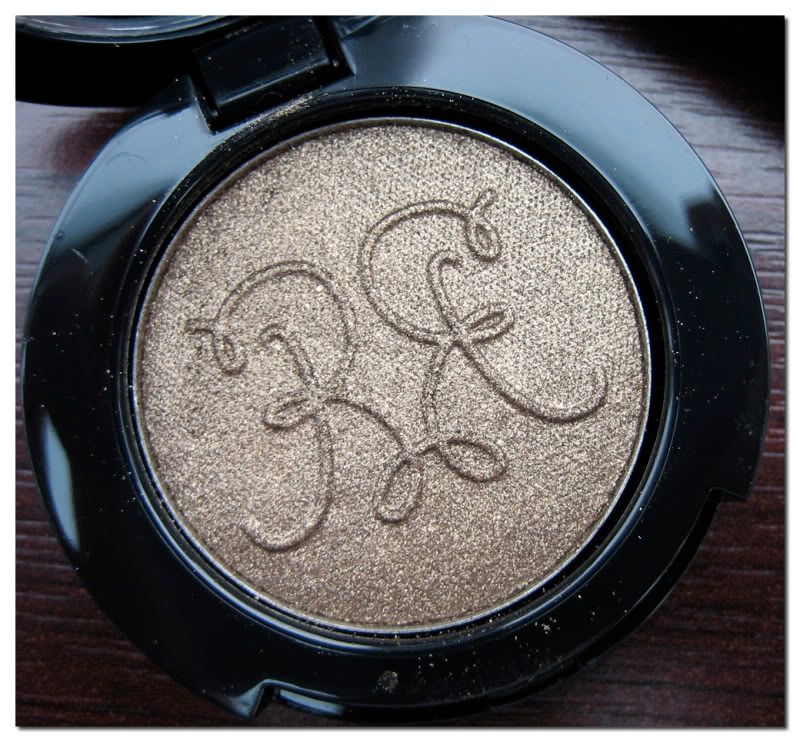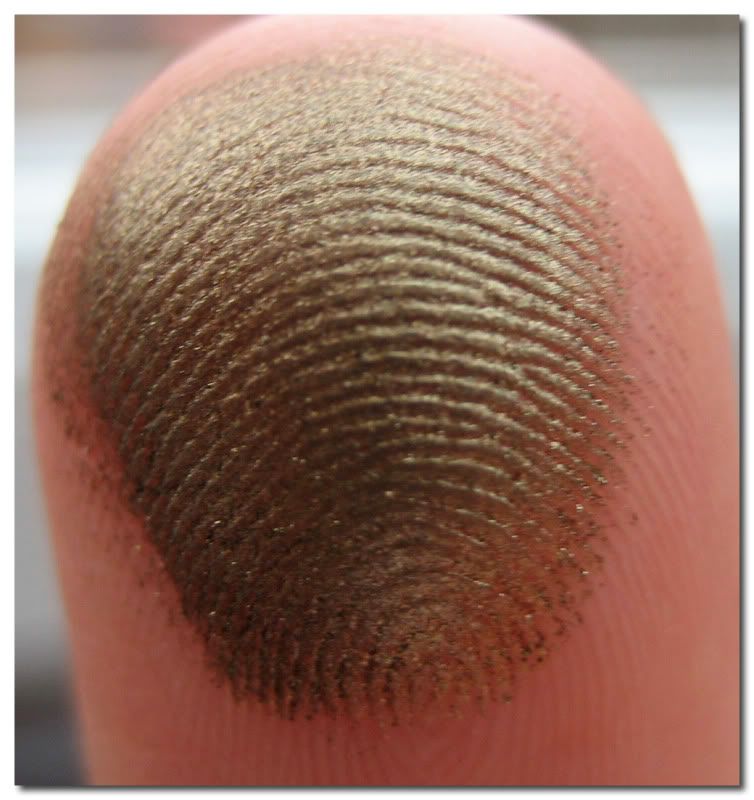 This is Rouge Bunny Rouge Abyssinian Catbird eyeshadow. It's an amazing colour and so unique. It has touches of khaki, gold and bronze. I'd been worried that it would too warm for me as I do struggle with gold and bronze shades but it doesn't seem to lean too warm or too cool so I think most people could pull this off. This is just as buttery soft to apply as my other Rouge Bunny Rouge eyeshadows and it's very pigmented too. Just a single swipe of the pan with my 239 brush was enough to get good even coverage over my mobile lid. There was no fallout either. I am so pleased I got this eyeshadow, I've been admiring it for such a long time. I just wish I'd got it sooner.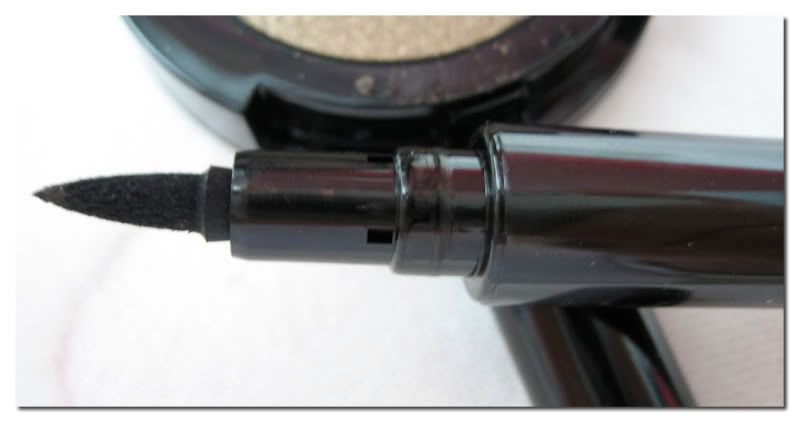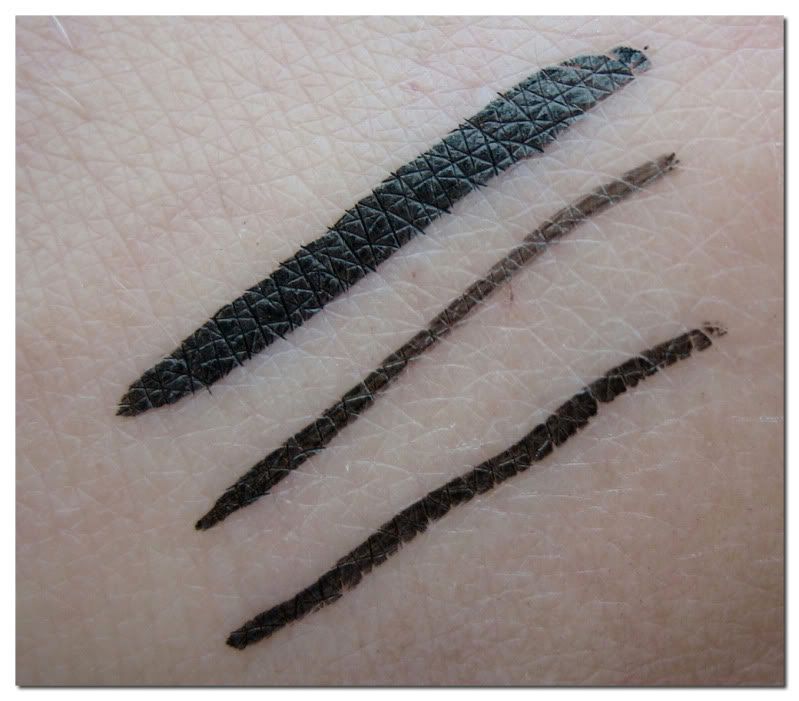 This is the newest addition to the Rouge Bunny Rouge line. Raven Gaze Lacquer liner is a black liner with felt tip style applicator. You don't have to apply much pressure and the nib is firm (though not scratchy) so it's easy to get a precise line. Hopefully you can see from the swatches that you can adjust the thickness by either using the point or the side of the nib to draw the line. The liner dries quickly so that you don't have to worry about transfer. I like the lacquer finish, it's glossy without being too wet looking. I don't think I've worn it enough to comment on how hard wearing it is. It's not waterproof and the swatches washed off easily. I'm pleased to report though that after a trip outside in the rain I wasn't left with Alice Cooper eyes!
I'm pleased I bought this as it's useful for applying liner quickly. I really hope they bring out a dark brown version. I like the applicator but it would be really nice to have an alternative to black.
I'm wearing both Abyssinian Catbird and lacquer liner today as you can see in these photos. My eyes were primed using Too Faced Shadow Insurance and I applied MAC Brule as a base all over the lid. I applied Abyssinian Catbird all over my mobile lid and I darkened with MAC Smut on the outer V and into the crease.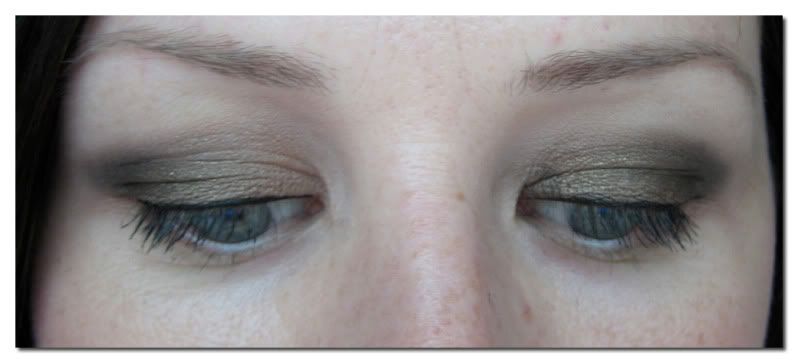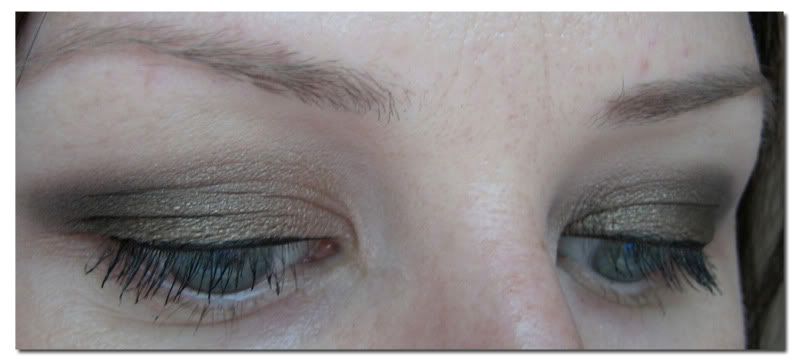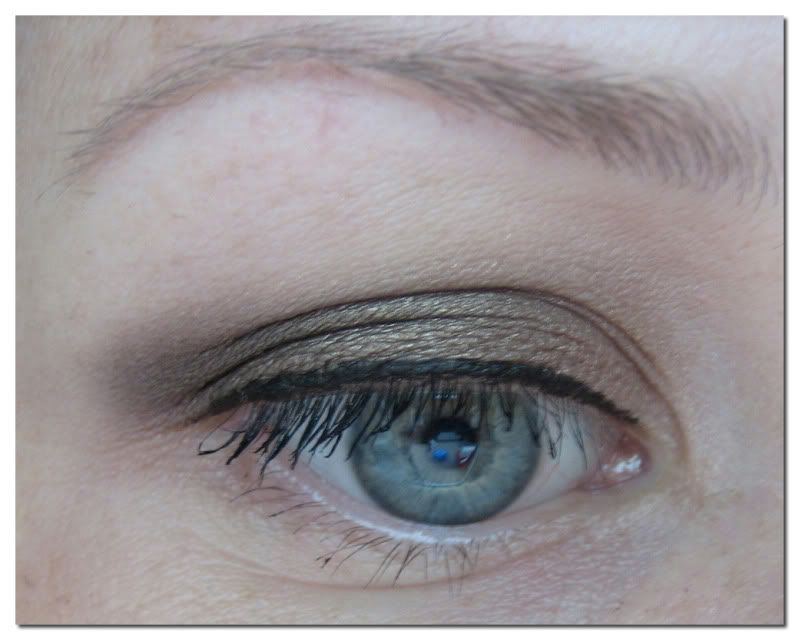 If you like the look of Abyssinian Catbird keep a lookout for my giveaway coming later this week. Hint hint!!