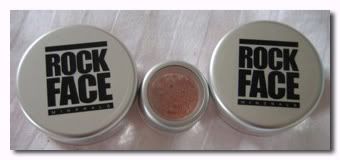 I recently received some Rock Face Mineral blushers for review. I don't often use mineral products, after a bad reaction with a foundation a few years ago, but as Rock Face Mineral products are free from parabens, bismuth oxychloride and talc, amongst other things, I was keen to give them a try. There are seven blusher shades available on the website and I selected Toffee Apple, Sherry Darlin and Pixie Kisses.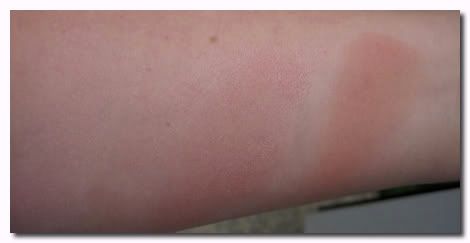 Left to Right: Pixie Kisses, Toffee Apple, Sherry Darlin
I tried to take some swatches on my arm of the blushers but for some reason I couldn't capture Toffee Apple or Pixie Kisses very well. They look barely there on my arm but this isn't accurate as the colour shows beautifully on the cheeks. I've taken a few pictures on them in their containers to try and help show the colours off.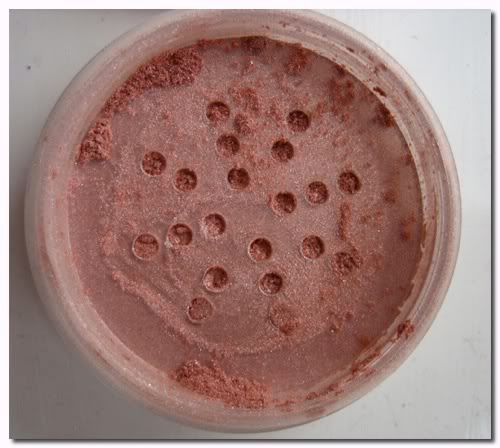 Toffee Apple is beautiful peachy-pink with silver shimmer. It definitely looks darker on my cheeks than the arm swatch implies. The shimmer is finely milled so there's no chunkiness and it's much more subtle than say a MAC MSF, it just imparts a beautiful sheen to the cheeks. On darker skin tones I can see this working nicely as a highlight.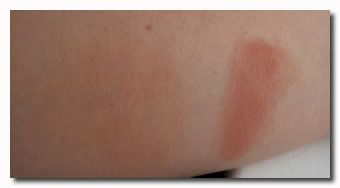 Blended and Unblended Swatches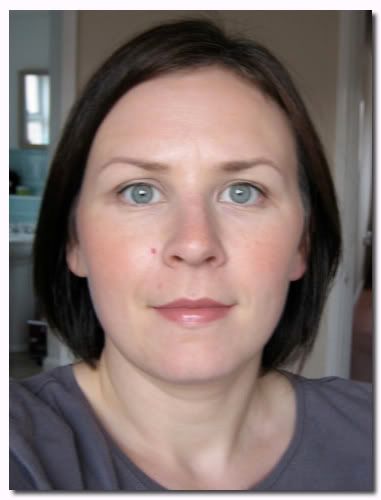 Sherry Darlin is a matte, rosy pink shade. As it's quite dark and pigmented, I applied with a MAC 188 duo fibre brush. I ended up going back in and adding a little more though, so I think I was being overly cautious! It gave me a very nice, natural colour to the cheeks. Because it's a mineral blush and almost melds with the skin when applied, it gives what I would describe as a satin finish. Rosalita is the shimmering version of this blusher and I imagine this would look beautiful too.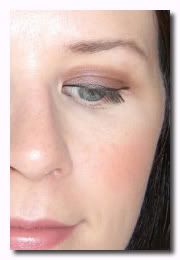 I've saved my favourite for last. Pixie Kisses is a pretty pale pink with sparkle. I really loved how this looks on the cheeks and it's definitely going to get a lot of use. Like Toffee Apple it gives a beautiful sheen rather being obviously glittery. I can see why this is such a popular shade!
The blushers retail for £9 for 4.5g and come in screw top sifter jars. There's a lot of product for your money and with the amount you need per application, these would last you a very long time. They feel very soft on the skin, the colour applies well and has really good lasting power. I've put them on in the morning and they've still been there at bed time. I was also thrilled that there was none of the prickling feeling I'd experienced using mineral formulas that contain bismuth. The only minor niggle I had was with the sealing sticker on the sifter jar. On the full size jars there wasn't a tab to pull the sticker off and it was a bit tricky to pull it free. I recommend using something other than your nail to loosen the edge and lift it up. The products are lovely and after reading
Jemma's review
, I'm rather tempted by some of the eyeshadows! You can find Rock Face Minerals at
www.rockfaceminerals.co.uk
.
Disclosure: products were provided free of charge for consideration for review.