I've been meaning to write this review for a while. I was reminded to do it when I used Benefit Erase Paste this morning on my undereyes. I have become rather attached to this concealer as it happens. It's not perfect and we're certainly not talking holy grail territory but I use it a lot and it definitely deserves a mention.

Super Basic Liquid Concealer comes as a Touche Eclat style pen. That is where the comparison ends. This is a very opaque concealer and although the SA warned me not to use it on blemishes as it is a highlighter, I've used it in that way when I've been in a rush and find it works fine. I don't really see this as a highlighter at all, as far as I can see there is no iridescence or light reflection. It's certainly quite pigmented. You can click on the image above to enlarge the photos.
The aspect of this product that I really like is that it's quite a dry formula. It sets (without feeling drying for me) and doesn't move around and crease unlike my MAC Select Moisturecover. It last well too.
What I don't like is that it's quite yellow toned. I don't always notice this but sometimes when I've applied it I do feel the colour looks wrong. I prefer a peachy colour to correct my dark circles. My preference for it's consistency and staying power wins over the issue of the colour though.
Here's what you've all been waiting for, the before and after shots: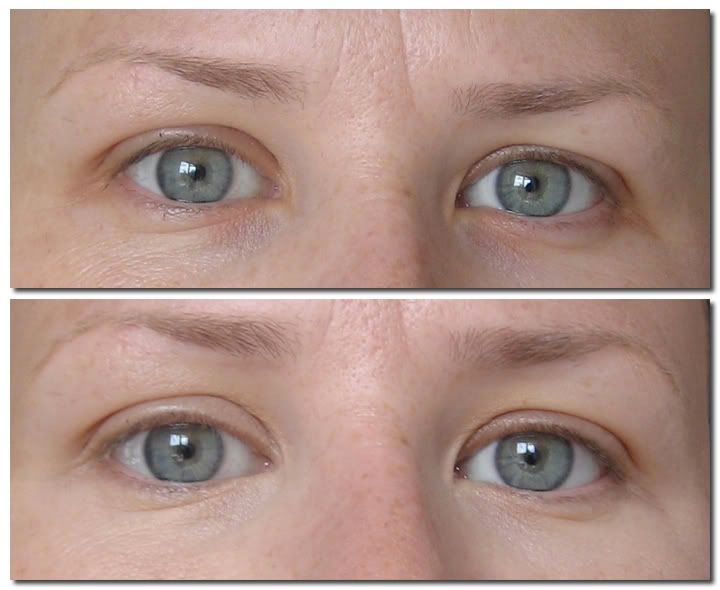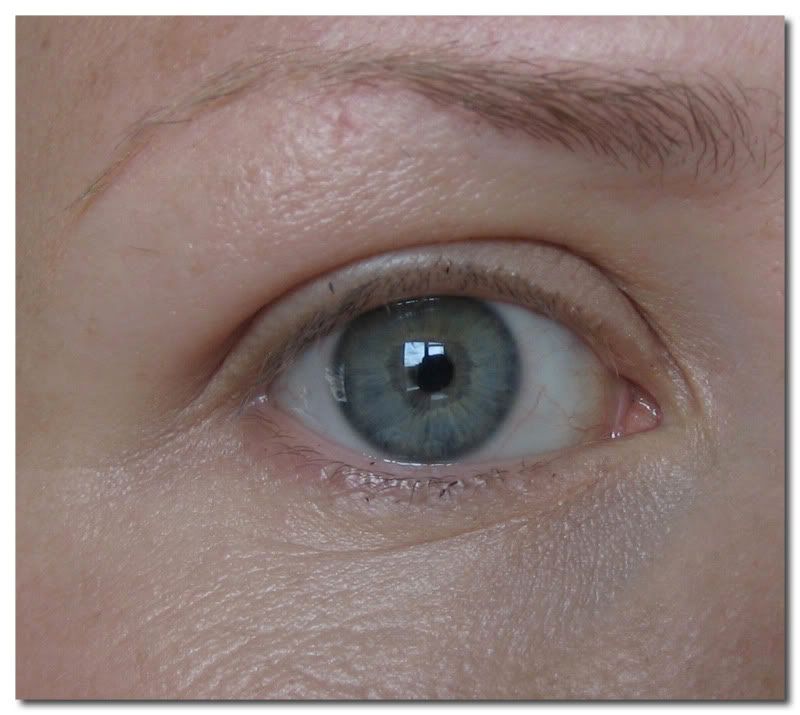 Hopefully you can see that it really does take the edge off my dark circles. The colouring is a little different in the before and after photos but this is due to lighting and I suspect I have added foundation in the after photo as well. It definitely reduces the redness at the inner and outer corners of my eyes, as well as lifting the area generally.
I really do like this concealer and I reach for it almost everyday in preference to my Moisturecover and Erase Paste. I will no doubt finish it off. I'm not sure I'll re-purchase immediately as I have a couple of other concealers I'd like to try but I can see my buying this again in the future.
The Super Basic Liquid concealer costs £19. I bought mine from Selfridges but you can also buy
RMK cosmetics
from ASOS. It's definitely a brand I'd like to investigate more. I was really pleased with the cleanser and liquid soap samples I tried too.