I know quite a few of you asked about a face of the day with Rue de Passy. It's taken a bit longer than I expected as I managed to delete some of the pictures that I'd taken during a little tidying up!
So, here are a few ways that I have used it so far.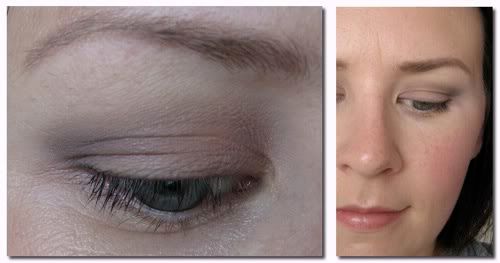 Here I have the pinky nude from the top left of the palette with the darkest colour from the top right. The dark colour is almost a charcoal brown if you understand what I mean, somewhere between grey and brown. I've also run a small amount of the liner colour along my lashes.
In this photograph, I have the light brown (bottom left) on my mobile lid and the taupe (bottom right) in my crease. I added a little bit of the darkest colour too to add more definition. I used the liner shade along my lashes again. I also have a little of the iridescent pink towards the inner corner of my eye.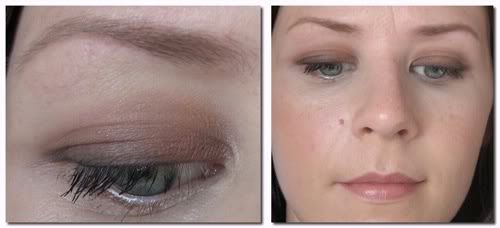 In these photos, I have the taupe brown (bottom right) on the mobile lid up to the crease. I ran the darkest shade along the lash line with a pencil brush but found the pay off quite poor and didn't really manage the smoky look that I was after. On top of that I added the No.7 LE Smoky liner and smudged it with the pencil brush.
Here's the photo of the palette again for reference to colours
To be honest I'm quite disappointed that I've struggled to make darker looks easily. I think I need to play some more before I completely rule out using it in this way. I do like it for the soft definition but it's a great shame if I can't get a variety of looks from the palette. I have a suspicion that I will need to use a dark cream or pencil base to achieve a darker eye, which isn't great considering the cost of these palettes. I'm definitely deflated after my initial good impression. Liz and Replica, do let me know how you're getting on with yours? I'd be particularly interested to hear if this is the same for the other palettes.