I found myself at the Giorgio Armani counter last week and wanted to have a look at the new Night Shades collection. I had wanted to look at the Lip Inks in particular but strangely there was only one shade available. The shade I swatched was red and although I didn't check the name, I'm sure it must have been no. 2 (Lavish Red). As I'm most interested in Shade no.1 Black Purple, I moved on to the lipsticks.
I swatched all three lipsticks from the collection; 602 Soft Pink, 603 Black Purple and 604 Deep Ruby. They were all beautiful and I'm kicking myself now for not taking a picture of the swatches to share. I was being attended by an assistant though and thought it might look a bit unusual if I got my camera out. Silly really as he was such a nice guy and probably wouldn't have minded at all. Don't let the names deceive you, Soft Pink and Black Purple are both pink shades and Deep Ruby is a dark purple. It is confusing but I'll forgive them as they are such nice colours. I decided to go for the darkest colour, 604. As I'd just got Edward Bess Night Romance, I couldn't really justify another Raspberry pink and I thought Deep Ruby would make the best lip stain.
The first thing that struck me when I used the lipstick today was the fabulous packaging. The lipstick is encased in glossy black packaging with a slight shaping to the tube. When you replace the lid you can feel the magnetic clasp snapping the lid shut in exactly the right position. It's quite impressive, I even made my husband have a turn!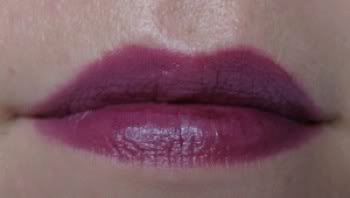 The colour goes on nicely. It's quite glossy and neither entirely opaque nor sheer. It sits somewhere in the middle. This makes wearing such a dark colour much less daunting. It is a little tricky to apply in terms of making it look sharp, this is probably more to do with the colour. I think it might benefit from either lining the lips or using a brush to apply. Of course, if you are going to blot it down, this would be less of a concern.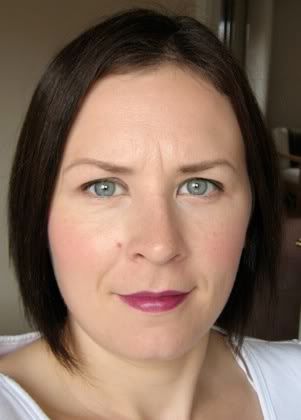 I really like this lipstick and think I'll will be using it quite a lot in the cooler months. The lipstick cost £22 and is available from Selfridges and I was pleased to see that the Night Shades collection is now available to buy
online
.