I must apologies in advance that my current posts are mostly face of the day in format. I'm on a little mission at the moment to use at least one neglected item from my collection each day. I hope you don't mind me sharing the results with you.
Today's chosen item was MAC Patina eyeshadow. After many mistakes buying neutrals that were too warm for me, this was a breathe of fresh air. The colour is a sort a muted and quite ashy gold with frosty finish. MAC describes it as a 'muted taupe brown with golden shimmer' but I really don't think I would describe it as Taupe, I think the golden shimmer makes it appear less brown to me. I certainly think it's a nice neutral shade for those with cool colouring.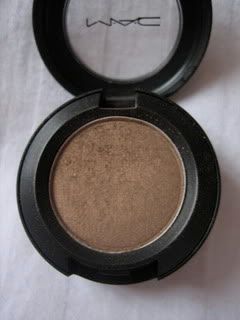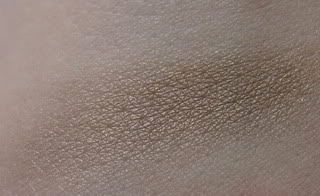 I was inspired to try something a little different colour wise after seeing
Bella Queen's
beautiful look with NARS Daphne eyeshadow. I wouldn't have thought to put purple and gold together but I thought it looked gorgeous. I'm sorry for the rather excessive number of pictures for this particular FOTD. It was quite difficult to capture the colours and I found they came out better with the flash on. I think the colours look a little muddy in the natural daylight pictures, which is not how it looked in the flesh.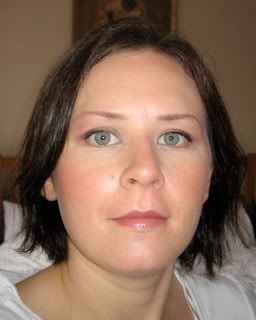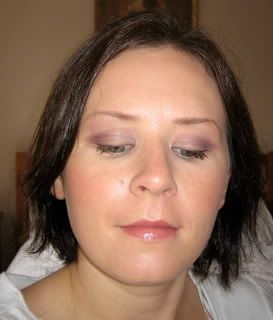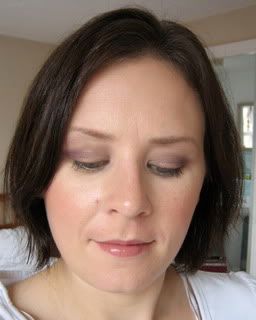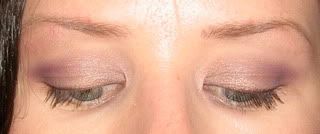 Face
Korres Watermelon Light Tinted Moisturiser SPF 30
RMK Basic Liquid concealer
Shu Uemura brow pencil H9
MAC Cubic blusher
Eyes
MAC Painterly Paint Pot
MAC Patina eyeshadow
MAC Fig.1 eyeshadow
MAC Relaxing eyeshadow
MAC Teddy eye kohl
L'Oreal Voluminous mascara
Lips
YSL Rouge Volupte lipstick in Spicy Pink