When I posted my swatches of Abyssinian Catbird, Katie from
My Lips But Better
pondered how similar the colour might be to MAC Patina. I thought it would be useful to do a comparison, particularly to demonstrate the pigmentation of the Rouge Bunny Rouge eyeshadows.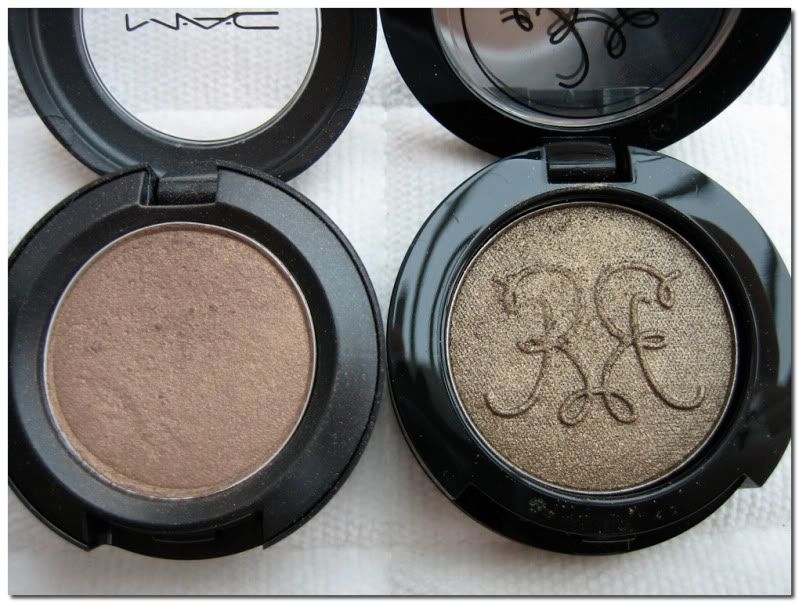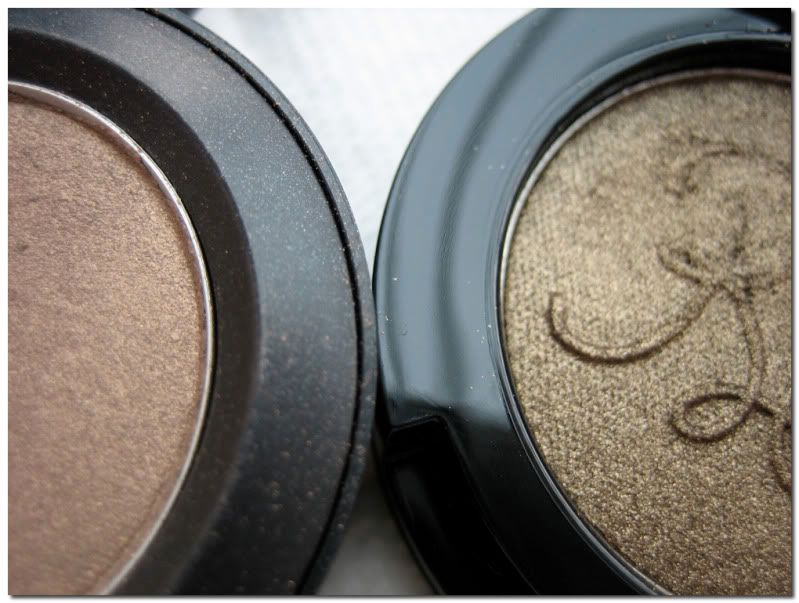 I am a fan of MAC Patina, as I have mentioned before it's one of very few goldie neutral colours that work for me. You can see from both the pan pictures and swatches that Abyssinian Catbird is much greener than Patina. The other big difference is the colour pay off. In the swatches below, Abyssinian Catbird is on the left and Patina is on the right. The Patina swatch is the result of about 8 swipes whereas the swatch of Catbird is a single swipe. Quite impressive I think you'll agree!
L-Abyssinian Catbird R - Patina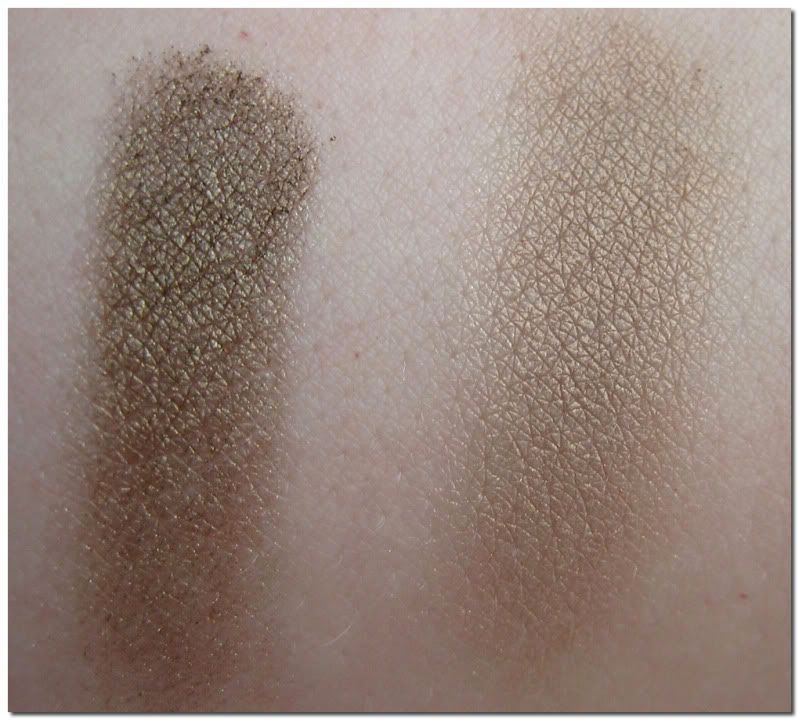 L-Abyssinian Catbird R - Patina
I love both of these eyeshadows and I think they are sufficiently different in colour to justify having both. I hope this comparison is useful.